Carter has been asking me to sew for ages. He watches me sew all the time and knows the ins and outs of my sewing machine (Have I mentioned my new machine? I bought it from a friend and it's leaps and bounds better than my old machine. I'm very much in love with it.) He knows what the pedal does, how to put down the presser foot and lift it up. He'll stand on the back side of my machine and lift it up and down for me. If I get up he hops in my chair and tries to take the bobbin in and out and messes with the thread to rethread the machine, twirls knobs and all sorts of cute and horribly annoying things.
Some time ago we went to the fabric store and chose some fabric for him to make a pillow. We were finally able to sit down today while Oz was napping and sew. He sat in my chair and I raised the pedal up so he could reach it. He sewed the entire pillow, stuffed it and then worked with me to close up the opening by hand. He was so proud of himself.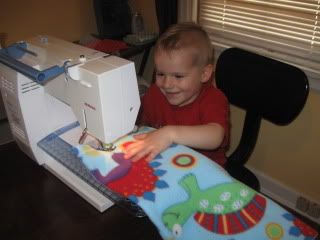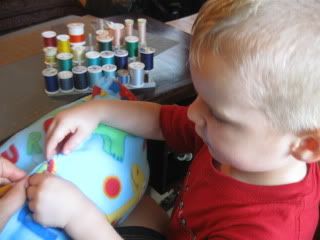 Watch the video, it's super adorable.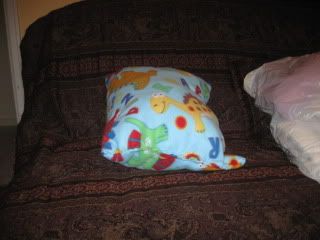 The finished product.