Does anyone remember that old
Saturday Night Live skit
set during the '96 election where Steve Forbes writes a book similar to Primary Colors and names one of the characters 'Lamar Alexander 2'? Any time anything is the second of something I can't help but think of that skit and laugh.
This quilt was a gift for my stepmom. This was a project that
Nikki
started a long time ago and never finished. She hand pieced all the blocks on it and then it sat. Trying to unload some UFO's from her work room she sold the pieces to me and I finished putting it together and quilted it.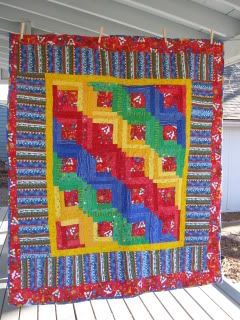 This quilt is not my normal styling, but I figure with Christmas you can throw normal style sensibilities aside and do just about anything you want :)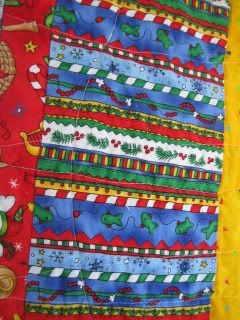 To quilt it I ended up doing a sort of wonky free form grid. My good sewing machine is still patiently waiting for it's new motherboard so that limited my quilting abilities, however, I'm still happy with how it turned out.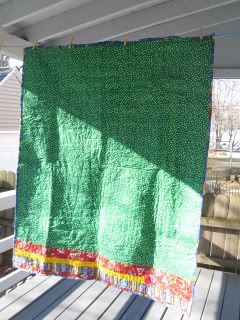 The backing is coordinating kelly green and white polka dot (or snowball, perhaps) with a few scraps of fabric from the top.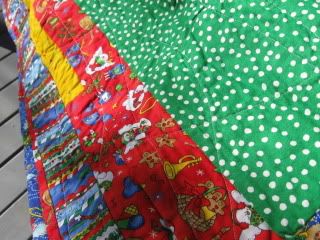 .
My stepmom professed her love with it so all in all I think it was a success.
P.S. I'm also aware that now I've reference SNL twice when referring to my sewing. Who knew they'd have so much in common?!